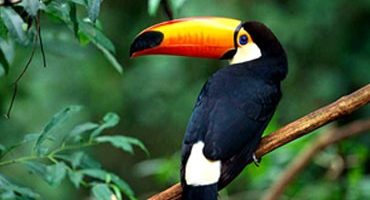 Topic: Rainforest
This term we are looking at the wonderful habitat of the rain forest and the animals that have adapted to be able to live there.
Weird and Wonderful Plants
We will be continuing to improve our calculation skills in the four operations (+,-,x,÷) and using them to help us solve problems. We are continuing to encourage the children to learn from mistakes they make in maths and to develop their perseverance when solving a tricky problem.
At home, you could help your child by asking them simple calculations that they can quickly do in their head, Weekly Times Table tests will continue with Mr Allen.  It is very helpful for the children to learn their times tables at an early age as it underpins so much of the learning they do in class.  Good times table knowledge increases a child's confidence in maths because they find other calculations easier.  There are two very good web-sites linked on the bottom of the class 2 homepage that you can use to help your child learn their times tables.
Please speak to Mr Allen if you would like any help supporting your child at home with their Maths
We will be looking at Japan with a view to the children using their persuasive writing skills to create tourist information about a visit to Japan.  We will also look at formal letter writing using a fictional hotel in Tokyo to write a letter of complaint.
At home you could help your child to explore persuasive language by looking at adverts for toys and games.
Please continue to support your child at home through reading with them and helping them to learn their spellings. All children should have an ongoing reading book.  Encourage them to choose a variety of books to read, it's great to see the children enthuse about a book they have just read and recommending it to different children in the class. A confident reader is a confident writer.
PE will be on Tuesday and Thursday afternoons, however this can change, for example because of the weather.  Please make sure your child has their PE kit in school at all times.
This term the children will be playing cricket, and also developing their athletics by improving their own times and distances through a number of activities. Mr Allen has an ongoing record sheet so the children will be able to monitor how they are improving through the term.
We will begin this term by looking at Light.  We will examine how light travels and what happens when we split light.   The children will also be looking at how to plan their own investigations scientifically and how to record and interpret their results.  We will be investigating: "Why do we have day and night?", and the Earth's relationship to the sun. Later in the term, we will be studying how  our eyes work and how different species eyes differ from our own.
Religious Studies—Our topic is about Buddhism and we will be exploring Buddhist temples and symbols; investigating why these are important to Buddhists.  We will also be learning about the story of Buddha and how Buddhism is practiced in Japan.

Geography— We will be learning about the geographical features of Japan, focusing on earthquakes and volcanoes.  The children will learn about plate tectonics and the role these play in causing earthquakes.  We will also be focusing on how Japan protects itself from earthquakes and volcanoes, including early warning systems and alternative building structures.

ICT—We will continue to look at coding by making simple games using Scratch.  Scratch is a free coding program that is available for Windows and IOS

Art/DT—We will be creating our own shadow puppets, linking our art and DT to Japan and our science topic of light.  The children will also be designing the stage and scenery, using a range of materials.

Music—The children will examine composition and form in small groups, increasing accuracy, fluency and control, with a view to creating a performance based around our topic—Japan.