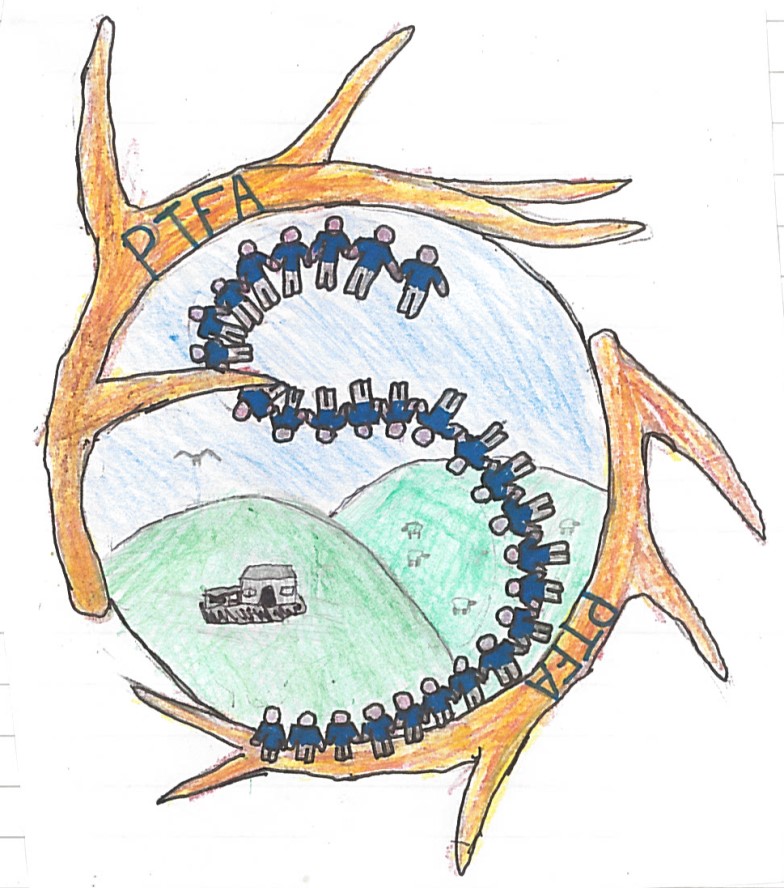 Hello and welcome to the PTFA page of our school website.
Our PTFA is made up of a team of enthusiastic parents, friends and teachers of the school.     We do our best to support the school in any way we can, helping to raise funds for the little extra's that make life fun.   
We hold a number of events, partly to raise funds, and partly for fun, such as an Autumn Fayre, Summer Fete and Christmas Market.   We also have recycled uniform sales, book sales a yearly sponsored walk.
Over the last year we have worked hard raising funds and applying for grants to help the school pay for the works needed to convert a corner of Bert's field into our new school field.     The work needed to fence it in, install drainage, and level the field was completed in the summer months, with a final extra bonus of astro-turf on top instead of traditional grass – a huge benefit in Shirwell where it seems to rain more than usual!  
To celebrate the new field, we held a Summer Fayre, with lots of stalls and games, a BBQ, and Bouncy Castle.    I wonder if Mr Allen still has any balloons left in his car?  Lots of people came from the local community to join us, including our School Governors, past and present, and some of our ex-pupils with their families.    It was a great way to celebrate and great to see so many people.
Our Christmas Market is always popular, with local crafts available to buy as well as those made by the children, the cake stall, teas and mince pies and the ever popular Christmas raffle.   After the school Christmas performance, the PTFA provide mince pies and mulled wine to share with all the families attending, plus juice and biscuits for the children after all their hard work.  
Each year, we use the funds we have raised to pay for all the children to go together to the Queens Theatre for the Christmas pantomime with ice cream, and for the leaver's party.    In the past we have used PTFA funds for wet weather clothing for outside activities, and the climbing wall which all the children love.
Our meetings are always informal, outside in the playground in the summer months while the children play, and inside over a cuppa in the winter.    We aim to hold an event of some sort each term, and have lots of ideas for new things to do this coming year – look out for regular appearances from our new popcorn machine and candyfloss machine – courtesy of kind sponsorship by debbie&andrews.
As we are a small school, we depend on people helping out, so please come and join us – it's actually quite good fun!
The Shirwell School PTFA