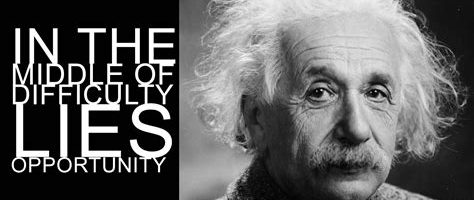 Our Topic – Who Inspires us and why?
Children will be having regular times tables tests with Mr Allen. Please help your child to learn their times tables, they all know which tables they need to practise. There are links on the website to games which can help but one of the best methods is to simply ask them quick fire questions e.g. 3 x 5 =. It is also helpful if you ask quick fire questions linked to other areas of maths e.g. addition, subtraction and division. During maths lessons we are encouraging the children to be comfortable with 'getting things wrong' to encourage the children to persevere and learn from their mistakes. One way to have fun with Maths at home is to play board or card games, for example, Monopoly and Snakes and Ladders, these types of games often use basic maths skills.
As always I am here if you would like some help with supporting your child with particular maths strategies.
We will be linking our writing to our topic including writing in a variety of genres. The children will be expected to plan their writing then draft and compose a piece followed by evaluating and editing their work. I encourage the children to collect and use ideas and vocabulary from a range of sources.
The children will continue to have spellings to learn each week for Mrs Eames, these will be written in their Homework books on a Wednesday, please help your child to learn their spellings and look at the spelling patterns and rules. Please continue to read with your child and encourage them to choose a variety of books to read, the children are free to choose from the shelves in the classroom and the library area.
PE will be on Wednesday and Thursday afternoons, however this can easily change. please make sure your child has their PE kit in school at all times.
This term the children will be developing their gymnastics skills including performing balances with control and changing speed and direction. The children will be working on their own and with a partner to create their own sequences involving Gymnastic shapes and actions.
Mr Allen will be supporting the children to develop their ball skills through a range of invasion games including rugby and hockey.
Our Science work will be linked to our topic. Our planet is full of beautiful plants and remarkable animals, it is an incredible world of living things, but what is special about something that is alive? We are creating an amazing interactive book that explains all about our incredible world of living things. We will discover how living things are grouped according to their features, create exciting pop-ups, spring-outs, lift-up flaps and turning wheels which show the wonderfully diverse groups of plants and animals on our planet.

We will be working scientifically by setting up and recording investigations accurately.

We are creating a non-fiction pop-up book to give some information about The World of Living Things.
The Amazing World of Plants
Geography – locating areas of the world that the Ancient Greeks and Vikings invaded and ruled, discuss why rulers would want to invade other countries and the effect of people migrating to other countries.

History – developing a chronologically secure knowledge of history, looking at Greek life and the influence on the western world, the effect of Viking raids on British life.

ICT – Using computers to write code that will control external components such as lights and motors.  Our programming language is based on Scratch which is a free to access program.  If your child has access to a computer they can explore this at home.  Please speak to Mr Allen if you would like more details

Art – we will building up our sketch books to record our observations and evaluate our work looking for areas of improvement.

Music – This half term in music we are learning about the blues and working towards writing our own blues tune.