Shirwell School
Shirwell School was founded in 1830 by the Chichester Family. It is one of the earliest village schools to have been built in North Devon, most of which were built between 1839 and 1870 by the church.
Education became compulsory in 1870 and from 1874 school logs were kept. Very little is known about the school before this time but it is thought it may have been originally built on the instructions of Lady Chichester as a school for girls.
The first page of the log book suggests the school accommodated 108 children although it is doubtful that it ever had more than 60 children. These would have been aged from 7 to 14.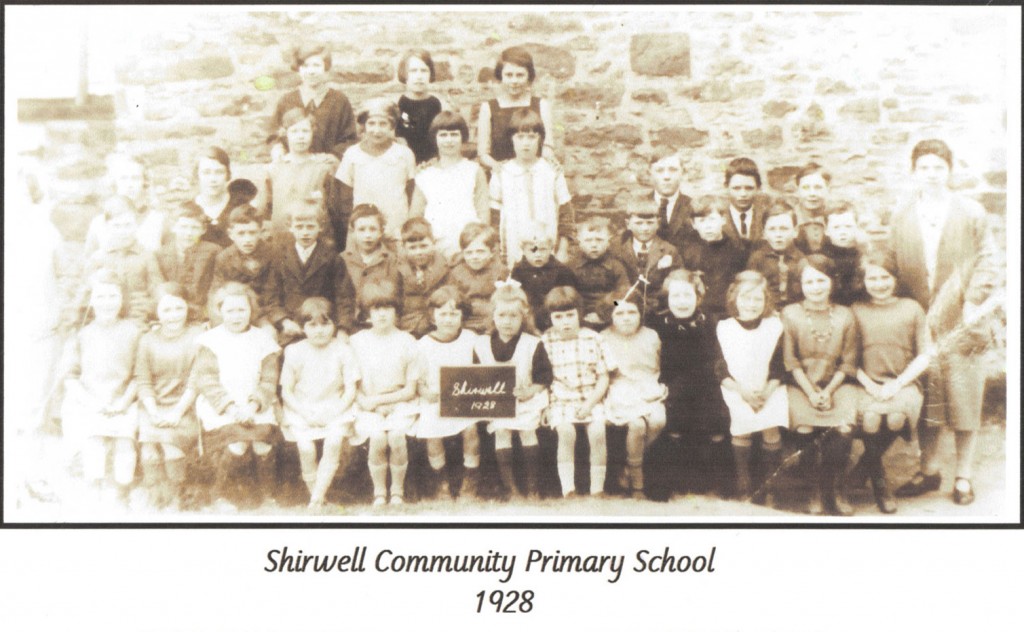 It is not apparent when the school was split into two classes but in 1937 a H.M.I recommendation was made for a sound proof panel to be erected between the two classrooms. Before this time the two classes would have nothing separating them.
The old school would have functioned in a very similar way from this time, serving the families of Shirwell and the local community until 1999 when the new extension was built that provided two new classrooms and left the old building to become the hall, providing opportunities for PE, music and assemblies as well as a place which can serve the local community.
Today we have a spacious and modern building. The old school is the school hall while we have two purpose built classrooms with a large communal area. A more recent extension provides extra space for our reception children who also benefit from a dedicated outdoor area. We also have a large grass area and an adventure playground.
The Heron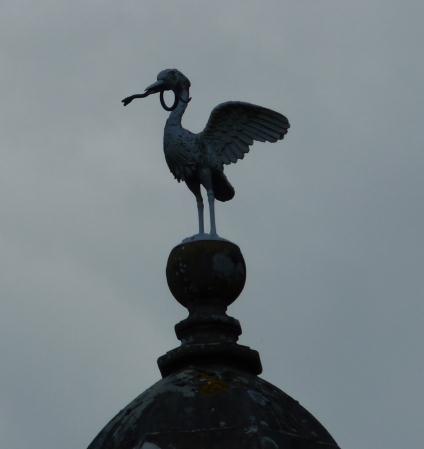 The symbol of the heron from the Chichester coat of arms can still be seen above the door from our roots back in 1830 and remains our symbol today. We are proud of our heritage and the link to the Chichester family.
The Heron remains a prominent symbol for many places in the local area and serves to underline our links with the national trust property Arlington Court as well as our commitment to local environmental education.