We work together with parents as part of a team to give pupils the best education possible.  We welcome parental involvement at a variety of levels in our School.
We believe that well informed parents are more able to support their children.
By working together we can provide the best opportunities to benefit of all the children.
We try as much as possible to have an "open door" policy so that parents can have access to their child's class teacher or the Headteacher informally to discuss concerns or achievements about a pupil.  We also have two parents' evenings a year, but if you wish for a longer discussion, appointments can be made at our school office.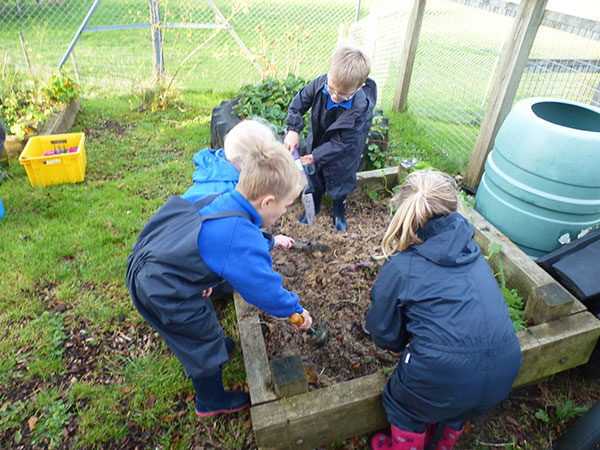 We provide termly reports on your child's progress and an in depth yearly report that shows attitude, progress and attainment. We celebrate successes and provide targets for the forthcoming year.
To ensure parents are well informed, at the beginning of each term we send home a curriculum newsletter outlining areas of work the children will be studying.  In the home-school link book we let parents know details of our week's work so that they are able to continue at home some of the work children have started in school.
The importance of parental involvement in their child's education is well documented.  We can help and give advice on any aspect of your child's learning outside the school.
Many parents and members of the community have got involved with running projects or helping out in the school. For example helping run clubs or helping with transport.  Such assistance is greatly appreciated and underlines our role as a community school.  Please see the Headteacher if you are able to help the school in any way.