At Shirw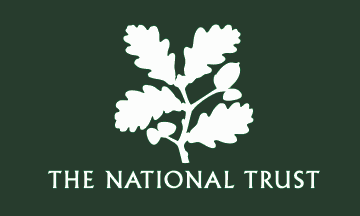 ell we believe the learning opportunities of the local environment are endless and forever changing.  We also consider that the highest quality learning cannot be confined to the classroom.
Children visit their local National Trust property Arlington Court regularly throughout the year and take part in such projects as:
Building bird nesting boxes and monitoring the birds that use them.  Using and enhancing data handling skills while providing the trust with valuable information.
Exploring the historic Chichester house and finding out about the history of the local community.
Exploring historical farming and woodland techniques such as rope making or making Tudor bread plates and using them to eat a local stew cooked outdoors over a fire.
The school will visit the trust several times a year as part of the program.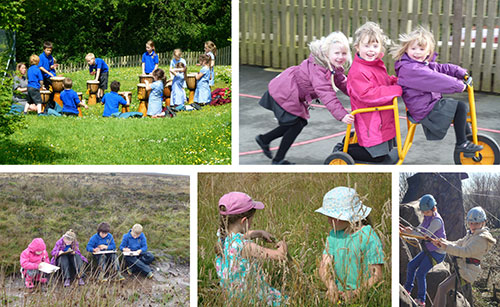 We are a gold medal winner of the Woodland Trust Green Tree Schools Award due to our commitment to environmental education.
We also take full advantage of our locality by regular visits to our coastline to discover about local geography and biology. We use outdoor activities to promote team building and build confidence.  Our ethos is underlined by our annual activities.
Our Pupils are also involved in activities such as Bikeability and Race for Life, as well as various tournaments and sports festivals, which provide us with opportunities to compete with and against other schools.
Despite being a small school we take competitive sport seriously.  Since 2014 we have achieved notable sporting success:
North Devon Girls Football Champions (2019, 2020)
Barnstaple Area Girls Football Champions (2019)
North Devon Area Hockey Champions (2015, 2017, 2018, 2019, 2020) on all occasions Shirwell went on to represent North Devon in the Devon School Games where in 2018 we finished 3rd, the highest position ever for a North Devon School.
North Devon Area Hockey Runners up (2014, 2016)
Barnstaple Area Netball Champions (2016, 2018, 2020)
Devon Schools Area Netball Trials 3rd Place (2016)
Barnstaple Olympic Legacy Athletics Champions (2016)
Gliddon and Squire Cross Country League U12 girls winners (2017)
Gliddon and Squire Cross Country League U10 girls Runners up (2015, 2016),
Barnstaple Area Tag Rugby 2nd Place (2018) 3rd Place (2017).
North Devon Rugby Finals Semi-Finalists (2018)
Petroc Tag Rugby Tournament 3rd Place (2017)
North Devon Show Jumping League 1st Place (2019), 3rd Place (2017).
A large contributing factor to our sporting success has been the building of an artificial playing pitch in the school grounds.  The benefits of the pitch have been very evident through our increased participation in sport at all levels. The impact of having our own sports pitch has been huge and far reaching. The children have been able to engage in sports and activities that were not previously possible.